Management performance in costs and benefits of heritage tourism in Galapagos-Ecuador
Lorena Quiñonez-Villavicencio

Degree in Tourism - Universidad Estatal de Milagro (UNEMI). Milagro

Javier Benitez-Astudillo

Teaching researcher – Universidad Estatal de Milagro, Milagro

Edwin Sánchez-León

Teaching – Universidad Estatal de Milagro, Milagro

Christian Bermeo-Valencia

Director of Evaluation and Quality Assurance – Universidad Estatal de Milagro, Milagro
Palabras clave:
World Heritage, Galapagos Islands
Resumen
In order to make a critically evaluate of the cost and benefits of heritage tourism, this research explain the meaning to the important terms, describe the core of the heritage tourism, know the cost and benefits that a Heritage tourism destination have, explain the criteria that a tourism site need to considered a World Natural Heritage Site. The aim of this research is known about some important facts of Galapagos Islands, like as, the origin of the name, the date when this archipelago was part of to the World Heritage Site List, understand the cost and benefits of this natural heritage have. All this aimed to increase knowledge about tourism and better understand the laws of protection that has to the Galapagos Islands and the best way to raise awareness in national and international tourists about the care and importance of the different environments that make up these Enchanted Islands.
Descargas
La descarga de datos todavía no está disponible.
Citas
1. ACHP |Partnering to Promote Heritage Tourism in Local Communities: Guidance for Federal Agencies. (2016). Achp.gov. Retrieved 10 October 2016, from http://www.achp.gov/ht/benefits.html
2. Adie, B. & Hall, C. (2016). Who visits World Heritage? A comparative analysis of three cultural sites. Journal of Heritage Tourism, 1-14. http://dx.doi.org/10.1080/1743873x.2016.1151429
3. Antoine de Saint-Exupery. (1942). http://www.justquotes.com/authors/antoine_de_saintexupery/139072. New York: Reynal and Hitchcock. Retrieved October 13, 2016, from JustQuotes.com.
4. Byrd, E. (2007). Stakeholders in sustainable tourism development and their roles: applying stakeholder theory to sustainable tourism development. Tourism Review, 62(2), 6-13. http://dx.doi.org/10.1108/16605370780000309
5. Centre, U. (2015). Peer learning between Galapagos Islands and Great Barrier Reef.Whc.unesco.org. Retrieved 6 October 2016, from http://whc.unesco.org/en/news/1340/
6. Centre, U. (2016). Building capacity in the Galapagos Islands to strengthen fisheries compliance. Whc.unesco.org. Retrieved 6 October 2016, from http://whc.unesco.org/en/news/1335/
7. Centre, U. (2016). Galápagos Islands. Whc.unesco.org. Retrieved 6 October 2016, from http://whc.unesco.org/en/list/1
8. Centre, U. (2016). World Heritage. Whc.unesco.org. Retrieved 20 October 2016, from http://whc.unesco.org/en/about/
9. Childs, C. (2015). Culture and Heritage Tourism. MyTravelResearch.com. Retrieved 7 October 2016, from http://www.mytravelresearch.com/how-culture-heritage-tourism-boosts-more-than-just-the-visitor-economy/
10. Conradin, K. & Hammer, T. (2016). Making the Most of World Natural Heritage—Linking Conservation and Sustainable Regional Development? Sustainability, 8(4), 323. http://dx.doi.org/10.3390/su8040323
11. Evolution for World Heritage: The Galapagos Islands National Park | Environment & Society Portal. (2016). Environmentandsociety.org. Retrieved 7 October 2016, from http://www.environmentandsociety.org/arcadia/evolution-world-heritage-galapagos-islands-national-park
12. Galápagos celebra 36 años como Patrimonio Natural de la Humanidad | Ministerio del Ambiente. (2016). Ambiente.gob.ec. Retrieved 20 October 2016, from http://www.ambiente.gob.ec/galapagos-celebra-36-anos-como-patrimonio-natural-de-la-humanidad/
13. Garrod, B. (2013). World heritage: benefits beyond borders. Journal of Heritage Tourism, 9(1), 91-92. http://dx.doi.org/10.1080/1743873x.2013.793467
14. Henry, G. & E-mail. (2011). Culture And Heritage Tourism - What Are The Benefits? Business Barbados. Retrieved 7 October 2016, from http://businessbarbados.com/trending/green-business/culture-heritage-tourism-benefits/
15. Leask, A. & Fyall, A. (2008). Introduction: Managing World Heritage. Journal of Heritage Tourism, 2(3), 131-132. http://dx.doi.org/10.2167/jht054.0
16. Manrique, C., Jamal, T., & Warden, R. (2016). Heritage Tourism and Conservation. Tourism Social Science Series, 17-33. http://dx.doi.org/10.1108/s1571-504320150000022008
17. Mathis, A. & Rose, J. (2016). Balancing tourism, conservation, and development: a political ecology of ecotourism on the Galapagos Islands. Journal Of Ecotourism, 15(1), 64-77. http://dx.doi.org/10.1080/14724049.2015.1131283
18. Ong, C. (2010). The heritage-scape: UNESCO, World Heritage, and tourism. Journal of Heritage Tourism, 5(3), 245-246. http://dx.doi.org/10.1080/17438731003696339
19. Planet, L. (2012). One-of-a-kind wildlife-watching in the Galápagos - Lonely Planet. Lonely Planet. Retrieved 20 October 2016, from https://www.lonelyplanet.com/ecuador/the-galapagos-islands/travel-tips-and-articles/77439
20. PricewaterhouseCoopers. (7 de 12 de 2007). The Costs and Benefits of World Heritage Site Status in the UK. Obtenido de https://www.google.com/url?sa=t&rct=j&q=&esrc=s&source=web&cd=&cad=rja&uact=8&ved=2ahUKEwjvvNubivHrAhWSy6QKHT3lAk8QFjALegQIBRAB&url=https%3A%2F%2Fassets.publishing.service.gov.uk%2Fgovernment%2Fuploads%2Fsystem%2Fuploads%2Fattachment_data%2Ffile%2F78450%2
21. Self, R. M., Self, D. R., & Bell-Haynes, J. (2010). Marketing tourism in the Galapagos Islands: Ecotourism or greenwashing? International Business & Economics Research Journal (IBER).
22. Timothy, D. & Boyd, S. (2006). Heritage Tourism in the 21st Century: Valued Traditions and New Perspectives. Journal of Heritage Tourism, 1(1), 1-16. http://dx.doi.org/10.1080/17438730608668462
23. Tourism, P., PARTNER, F., Us, J., Partner, B., Login, C., & Culture, A. et al. (2016).CulturalHeritageTourism.org – cultural heritage tourism partners, destinations, resources, toolkits, events, news, and best practices. Culturalheritagetourism.org. Retrieved 20 October 2016, from http://culturalheritagetourism.org/
24. Viteri Mejía, C. & Brandt, S. (2015). Managing tourism in the Galapagos Islands through price incentives: A choice experiment approach. Ecological Economics, 117, 1-11. http://dx.doi.org/10.1016/j.ecolecon.2015.05.014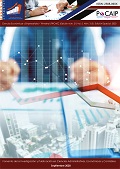 Cómo citar
Quiñonez-Villavicencio , L., Benitez-Astudillo , J., Sánchez-León , E., & Bermeo-Valencia , C. (2020). Management performance in costs and benefits of heritage tourism in Galapagos-Ecuador. Revista Científica FIPCAEC (Fomento De La investigación Y publicación En Ciencias Administrativas, Económicas Y Contables). ISSN : 2588-090X . Polo De Capacitación, Investigación Y Publicación (POCAIP), 5(5), 122-135. https://doi.org/10.23857/fipcaec.v5i5.284